Zoom Toward A New Smile This Valentine's Day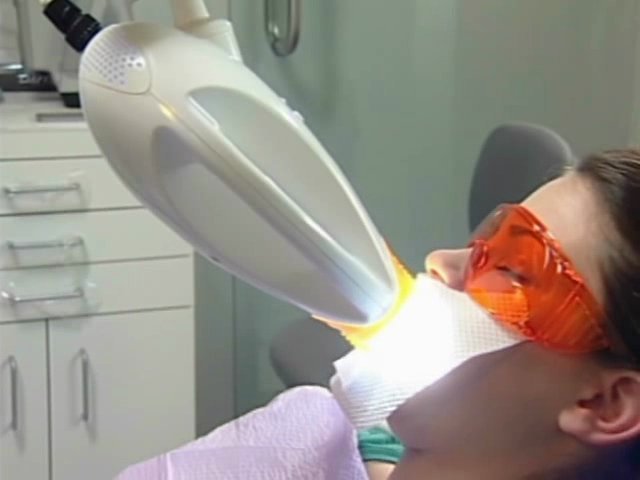 There is more than love in the air this February.
It's not snow; it's a sense of anticipation. You want to make the most of the 14th, and all of the romance you've come to expect, but something is more than a little off this time around, isn't it?
That anticipation isn't the good kind – it's more like a sense of anxiety.
It's your smile. Over the years, it's gotten duller and less attractive – all of those cups of coffee and tea, those glasses of red wine and countless sweets, have turned your smile into an embarrassing shade of yellow or brown.
So instead of looking forward to your Valentine's Day plans, you're dreading them. That's because you've done nothing to improve your smile, and over time it's turned into a source of shame for you.
In two weeks, that shame will be on full display, and there will be no amount of candlelight that can hide it from your Valentine.
Perhaps worst of all, you can never hide your dingy smile from yourself. It's everywhere you go, following you around like a shadow, holding you back from enjoying your life to its fullest.
Whether you're going on a first date or trying to rekindle the spark of a long-lasting marriage, you know that your smile in its current state can make true intimacy and confidence almost impossible.
With Valentine's Day so close, you might think that there is nothing you can do to improve the appearance of your smile, right?
Not true at all!
My practice uses the latest technology in teeth whitening procedures that can create a whiter smile in time for Valentine's Day. There's no need for you to feel anxious anymore about your big plans!
Zoom!® Whitening For Fast, Professional Results
I use a high-quality, fast-acting whitening solution called Zoom!®, and it is by far one of the most popular and trusted brands for patients like you who want the whitest smile possible, but don't have the time or the need for multiple repeat visits.
With Zoom!®, all I need is one hour of your time, and most of the real work is already done!
The technology behind Zoom!® is so advanced that it requires a skilled operator like your Eugene dentist, so there is no over-the-counter version that will deliver the same brilliant results, try though you might to find them.
Let me walk you through the entire in-office whitening process so you can have an idea of what to expect once you've scheduled your appointment with me.
First, I'll conduct a straightforward examination of your mouth. Once I determine that you can benefit from the Zoom!® whitening process, I'll prepare your teeth for the actual procedure.
Next, I will apply the Zoom!® whitening gel to your teeth. This advanced chemical can penetrate the tiny micro-cracks in your tooth enamel to eliminate stains underneath the surface of your teeth.
Then, I will apply a special ultraviolet light to the gel coating your teeth in order to "activate" it. This speeds up a process that would take weeks or months with traditional, over-the-counter whitening products. With Zoom!®, it just takes an hour!
Once I have finished the light-based curing process, we'll clean your teeth and you'll be good to go! I can also provide you with Zoom!® take-home products, like touch-up gel, which can help you tackle any accidental staining that may occur if you eat or drink the wrong foods in the first weeks after the procedure. Just don't get too cocky, because you could completely ruin your progress and have to schedule another whitening appointment.
I cannot stress this point enough: The only thing I'll need you to do to preserve your gorgeous new smile is avoid certain foods and beverages that can re-stain your teeth. Immediately after your Zoom!® whitening treatment, your teeth need to get adjusted, and are more likely to stain during this short period of time. So try to avoid the red wine on your big date!
Only One Way To Find Out
You can change the direction your smile is heading, and seriously impress your Valentine, with a Zoom!® smile.
Yet it won't happen on its own. You need to call to set up your appointment before time completely runs out on you, and you're stuck covering your smile with your hand once again.
To discover if a Zoom!® smile is the quick solution you need, I urge you to call me at 458-205-5189 for an appointment. You can also request an appointment online by filling out a simple form.
Don't disappoint your Valentine. Make them fall head over heels – either for the first time, or the hundredth – and schedule your appointment today!