The Importance of Dentistry for Kids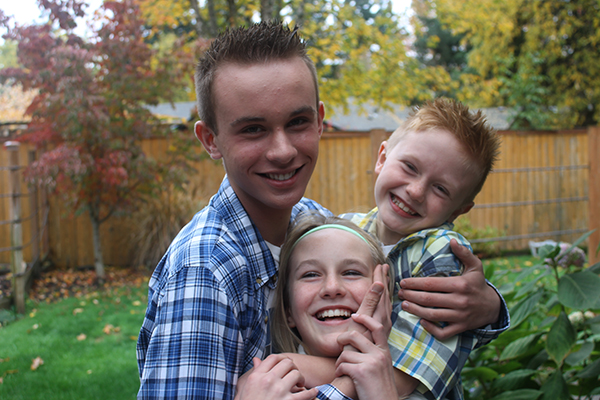 Hello Eugene! Welcome back to the ongoing dental health blog of Eugene Family Dental. The holidays can be a bit of a frantic time for families. There's decorations to be put-up, family get togethers to be arranged, and massive meals to be cooked. But the holidays are also a great time to take what little free time you have, and ensure the health of your family.
At Eugene Family Dentistry in Eugene, OR, "family" is in our name for a reason. We offer preventive, restorative, and cosmetic treatments for patients of all ages. Dentistry for kids is a subject which often gets overlooked. We believe this is because many misconceptions exist regarding the importance of a person's baby teeth.
In today's post of our dental health blog, we're going to look a bit more at the subject of dentistry for kids. We'll discuss what occurs during your children's dentist appointment, and the importance of introducing them to dentistry. We'll also tell you why we believe you should choose Eugene Family Dental as your children's dentist office. But first, let's try and clear up some of those misconceptions that exist about your child's baby teeth.
The Importance of Baby Teeth
It is easy to think that baby teeth don't matter. After all, they will eventually be replaced by adult teeth. But the health of a child's baby teeth is directly linked to the health of their adult teeth later in life. By keeping them clean and free of cavities, we can help ensure their adult teeth develop properly.
Your child's baby teeth help them eat and speak. If they lose their teeth too early, they can have problems with malnutrition or their speech development. When a baby tooth falls out too early, it leaves an empty space in their gums. If their adult tooth is not yet ready to erupt from their gums, it can come in crooked and misaligned. Then can create expensive orthodontic problems latter in their life.
The Importance of Early Dental Visits
Dental phobias affect many adults, and these fears tend to develop early in life. Dental phobias cause patients to put-off dental work or avoid it entirely. This can turn small problems into devastating oral health issues. Cavities can become infected, leading to a root canal or tooth extraction later in life.
By introducing a child to a subject early in life, they tend not fear it later in life. We encourage you to introduce your children to our comfortable and modern office as soon as possible. Try taking them with you to your appointments at Eugene Family Dental in Eugene, OR. We even have a toy chest to occupy their time.
We will also take time to familiarize your child with our office. Your pediatric dentist will show them around the equipment used to clean their teeth, and give them fun tips for brushing their teeth. This small step can help ensure that your child enjoys a lifetime full of healthy smiles.
When to Schedule Your Children's First Dentist Appointments
At Eugene Family Dental in Eugene, OR, we recommend scheduling your children's first dentist appointment around their first birthday, or within a few months of the eruption of their first tooth. This provides your pediatric dentist an opportunity to identify any issues from teething and tooth growth. Your pediatric dentist will also give you important information about how to keep your child's smile healthy.
During your children's dentist appointments, your pediatric dentist will visually inspect their mouth and gums, as well as count their teeth. When your child turns three, we start cleaning their teeth and taking dental X-rays. This quick appointments are vital to helping your child develop good oral health care and a healthy set of teeth.
Why Choose Eugene Family Dental for Your Children's Dentist Appointments?
Dentistry can be a scary subject, even for adults. Dr. Thomas has years of experience in helping children overcome their fears of dentistry, and care for their teeth. Dr. Thomas has three children of his own, so he can speak with your children in a language they understand. Plus, your kids will love the comfort amenities and toys in our office.
Ready to schedule your child's first appointment? Then call Eugene Family Dental in Eugene, OR, to schedule an appointment. Or bring your child to your next appointment! Even if you just want to stop in to say hello, Dr. Thomas would love to meet them. You can make an appointment by calling us at 458-205-5189.