Start Spring Early With A Smile Makeover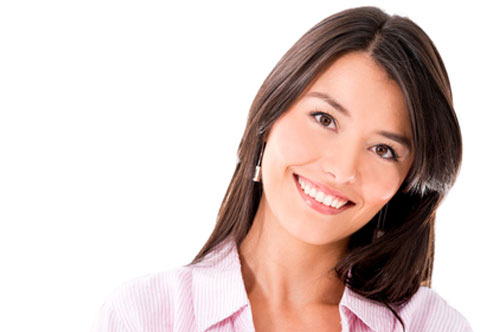 If February is supposed to be the shortest month of the year, then why does it seem so long?
Personally, I think it has to do with Spring. Even though we're blessed here in Eugene with some of the mildest year-round temperatures in the country, there is something about the approach of Spring that is more mind over matter.
Although our blooming season won't start for a couple of months, that doesn't mean you should wait that long to conduct a little Spring cleaning of your own – and I'm not talking about tidying up your home, either.
I'm talking about your smile. It seems like it has been suffering through the Winter of discontent for too long, doesn't it? Rough around the edges doesn't quite begin to describe what's going on in your mouth.
It might seem like there are so many issues to address – crooked, cracked, or discolored teeth; irregular or bleeding gums – that you wouldn't even know where to start if you actually decided to get up and do something about it.
And so your smile will continue on its long slide into decay, bringing with it more of the embarrassment and pain that you already know so well – that is, if you insist on doing nothing about it.
You've certainly got your reasons for refusing to improve your smile. Maybe you think it's too expensive, or that you don't have the time between work and family, or that you are simply just used to it after all this time.
None of those reasons will hold much water once you're facing the loss of multiple teeth, or are diagnosed with a serious health condition linked to unchecked gum disease. Think about how much time and money it will cost you to deal with that if that happens.
You can get the treatment you need before more drastic action is required that will completely transform your smile. All you have to do is believe that you're finally worth it, and my talented staff and I at Northwestern Dental Healthcare will take care of the rest!
Designing Your Smile Makeover
Before we continue, I want to talk to you about a smile makeover is. To put it in the most basic terms, a smile makeover is any number of procedures that it takes to turn your smile from 0 all the way up to 11. For some people, just one or two procedures is all that's needed. For other smiles, a series of different treatments may be required. It all depends on the needs of the particular smile.
The same is true for you and your smile, too. The process begins with a consultation appointment where you'll discuss with me the hopes and dreams you have for you smile. I will then examine your smile with the latest diagnostic equipment available to provide you with a full picture of the state of your teeth and gums.
Then we will plan a roadmap that will take your smile from Point A all the way to Point B – or Point Z, if that's what's required. There is no single, perfect solution for every type of smile, and some journeys may be longer than others, but the destination will be the same: Freedom from the shame that has plagued your smile for years.
Once we have talked through your options and agreed upon a smile makeover treatment plan, no small amount of congratulations will be in order: You have taken the first step on your path to making the smile of your dreams a reality!
The types of treatments your smile might need to get to where you want it to be will vary in both type and scope, ranging from simple cosmetic dentistry procedures to more intensive restorative dental work. Again, it all depends on your smile.
The important part is understanding that you deserve to have a smile that is truly free from embarrassment, and then accepting the necessary treatment.
You may already be in serious need of professional dental care. Regardless, the longer you wait, the worse your oral health will become.
To schedule an appointment that will have life-changing benefits, pick up your phone and give me a call at 458-205-5189. You may also request an appointment with office online by filling an online form.