No Need For Post-Valentine's Blues With Invisalign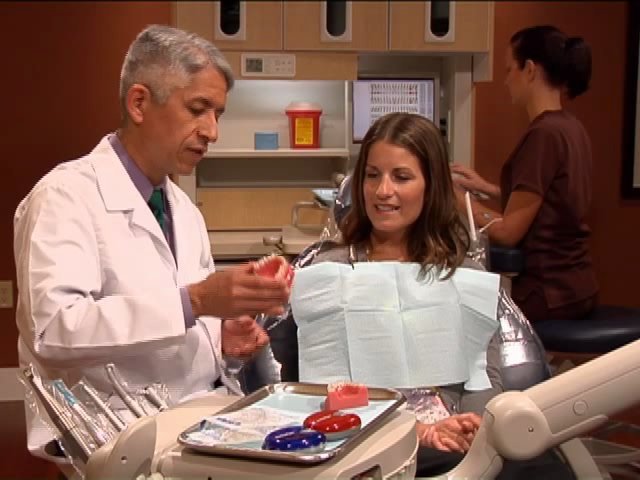 It's hard when your expectations don't meet reality.
When what you want isn't what happens. When life steps in and says "Nope" to all of your best laid plans and dreams. When things just go wrong.
It can also be hard to get back up on the horse once reality has knocked you down like this – and even more so when that disappointment is tied in with romance. Being let down, or outright rejected, by that special someone because of something you did or didn't do can drive you crazy.
A failed or lackluster Valentine's Day can have devastating consequences on your self-esteem. It make it difficult to want to try again if you think you'll just fail, and you can risk falling into a personal rut that's as deep as it is wide.
But without examining the reasons for that failure, there's no hope of a different outcome, is there?
And you know the reason better than anybody else; it's not like it's any big secret or anything, right?
It's your smile.
You're getting sick and tired of it holding you back from enjoying life to its absolute fullest. If you've got a smile that's crooked, or the teeth are weirdly aligned, gapped, or otherwise misshapen, then you've got all the reasons you need for why the 14th came and went with a whimper.
Yet you've got two things in your corner this time around that you didn't have: Time, and me, your skilled Eugene dentist!
Together, we can reshape your smile into an ideal version – the smile of your dreams! – and in time for next Valentine's Day.
Invisalign Is the Solution
With Invisalign, you can have a straighter, more perfect smile without all of the hassle and fuss that's associated with traditional metal braces.
That's because Invisalign is an entirely different animal. It's made from a sturdy thermoplastic that's designed right here in my office, and is based on the shapes of your individual smile.
The process begins with your first visit to my office. I'll give you an examination to ensure you will benefit from Invisalign, and once that's out of the way, then the real magic can begin.
First, I'll make a digital scan of your teeth and gums. This will form the basis of the Invisalign mouth tray, which will do the heavy lifting of reshaping your smie.
That digital scan is then loaded onto a computer, where you can view a three-dimensional model of your smile. By using the Invisalign Outcome Simulator, I can then create your new smile right there on the computer. You'll be able to see the entire process, giving you control over the final result!
Once you're happy, then all that's left is building the actual braces. And when I say braces, don't get me wrong: They're not like what you may remember about steel braces, because Invisalign has more in common with a boxer's mouth guard than a hunk of metal wrapped around your teeth.
In fact, this flexibility is one of the major bonuses of Invisalign: You can take them on and off whenever you want. So no matter what life throws at you, your braces won't get in the way.
Lastly, and perhaps most importantly, Invisalign clear braces are exactly that: They're clear. Transparent yet durable, no one will be able to tell you're wearing them!
And they're perfect for all ages, from kids to adults.
I'm sure that once you see the computer model of your future smile, you'll fall in love with Invisalign!
Waiting Won't Work
You already know what can happen when you allow time to pass you (and your smile) by. It doesn't have to be Valentine's Day for you to know the shame and embarrassment that a crooked smile can have.
Simply wishing for a different outcome isn't an option. You need to get the treatment today, or else your smile will still be the same unsightly version that's been holding you back all these years.
So please, stop that cycle by giving me a call at 458-205-5189 to schedule your first appointment. You may also request an appointment with me online.
There's no sense in letting the same disappointments, romantic or otherwise, keep knocking you down again and again. Discover the confidence that only a straighter smile can give you by choosing Invisalign!