Keeping A Century Of Smiles Happy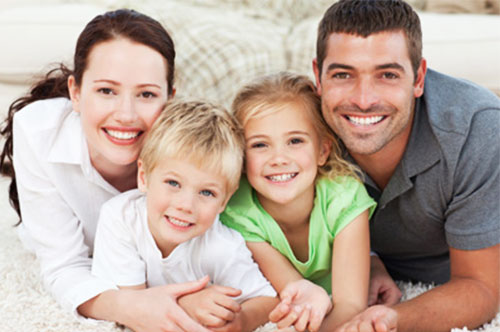 Takes a few moments and try if you can to imagine what your priorities were when you were a kid. (Note to readers: It's a lot easier if you have your own children, because they won't go a moment without letting you know what they want)
Pretty simple stuff, huh? Classroom gossip; the bane of homework; bargaining with your parents about curfews and how far you were allowed to ride your bike (and with whom) – it all easily comes back to you if you just take a little bit of time to reminisce.
Compare that to your priorities now. There's a pretty big difference, to say the least, between what was important to you at 13 versus what was important to you at 23. And even then there's a big difference between the priorities of a 23 year-old and a 30 year-old.
One thing that changes as much as it stays the same no matter your age is good dental care. While the specific oral health care concerns will differ wildly between a one-year-old and someone who is pushing 100, the constant which remains is the fact that both need good dental care.
There's no getting around it: As long as you have a smile, you'll need to have a Eugene dentist like me in your corner to give every smile in your household the treatment that is most appropriate and beneficial. That's what family dentistry is all about.
I'm passionate about serving families all over Lane county regardless of their age, and will offer anyone the best methods and treatments which work for them, because a family that smiles together – well, I'm sure you can figure out the rest!
Times Change, And So Do Smiles
There is no "trick" to being skilled at treating patients from age 1 to 100, because you can't trick something like passion. It's either there or it isn't.
My practice is passionate about serving the unique and sometimes challenging needs posed by any age group. Having a "one stop shop" for your entire family's oral health is the kind of convenience which we hope serves you well during your busy days.
But if I had to pick the greatest challenge in serving such a wide range of ages in my patients, it would probably have to be recognizing that smiles change over time, and therefore, so do the best practices necessary to keep those smiles in tip-top shape.
Young patients are perhaps the most exciting. Because many of the bones and other supporting oral structures inside of their face haven't fully formed by the age of 7, getting them set on the path toward proper orthodontic health is as easy as it crucial.
The smiles of children are like a blank slate in many ways, so it is just as easy to avoid problems down the road as it is to start those problems in the first place, so as a parent, you should be doing everything in your power to make sure that they're brushing twice a day and (at the very least) aren't afraid of big, bad floss!
Instances of cavities tend to be highest among children, so a lot of the work I perform will tend toward reconstructive or preventative measures.
During adolescence, a number of interesting challenges arise that definitely require the skill of your Eugene dentist, particularly if you didn't catch your teen's crooked teeth when they were still a child. Not to worry, because I excel at providing short-term orthodontic solutions like Invisalign, which works for kids as well as adults.
Speaking of adults, this age group usually requires more cosmetic work than others largely because adulthood is the first time that you can really begin to see the effects of regular, professional oral health care. Any bad habits that have persisted in your youth can come around to bite you by the time you're in your 30s and 40s.
When you reach older age, caring for the smile you have is of utmost importance. Many patients of mine who are 60 or older tend to need restorative work, or are enjoying renewed functionality to their smiles thanks to cosmetic and reconstructive dentistry applications.
A Practice For The Entire Family
In order for you and yours to reap these benefits, you must make a call to set up an appointment so that I can begin identifying problems and craft a long-term oral health care plan for each and every smile under your roof.
I can be reached at 458-205-5189, or you can click here to request an appointment online.
No matter your age or the age of your loved ones, there is something for everyone here at Eugene Family Dental!