Hollywood Glamour In Your Own Backyard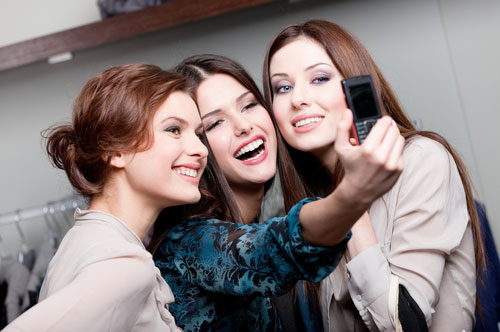 It's no secret that your smile isn't what it used to be.
Years of wear and tear have taken their toll, and now your smile has lost its luster. It's not that your smile is in danger (not yet, at least), it's just that it's nothing to write home about, either.
It's dull. It's far from straight. It's seen better days. And it's going to stay that way if you don't let me help you.
As a result, you've lost confidence in your appearance. You don't carry yourself in the same way that you used to, and people have started to notice.
You think at this point in your life, there's very little you can do to reverse the sad course your smile has taken, but you don't even know where to begin.
One of the byproducts of low self-esteem is that it can make you feel stuck. Stuck with your current reality, your current circumstances – even your current smile.
And if nothing changes, then nothing can improve. Instead, your smile will keep sliding further and further into ruin, and your self-esteem will become worse and worse. That's a recipe for disaster if I ever heard one.
You'd be surprised how many of my patients think just like you – that is, they did before I let them know about the many cosmetic dentistry services I can perform.
Those services have transformed their smiles as well as their self-esteem. They leave my office with an enhanced appearance that's beyond their wildest dreams, and will a boosted confidence they've never known.
I want to tell you that you deserve to feel that way as well, and I can help you achieve the smile you never thought you could have without flying all the way to Hollywood for an expensive treatment.
Many Choices For A Whiter Smile
The multitude of options out there can be overwhelming, but it doesn't have to be. When you come in for your first appointment, I'll examine your mouth to determine its health and what procedures will work best for your goals and for the needs of your smile.
I don't believe in any one-size-fits-all prescriptions for my patients. Every mouth is unique, and every mouth has unique needs. Yours is no different.
When you come into my Eugene, OR office, I'll be focused entirely on you. We will work together to figure out how to get your smile from A to B in as few steps as possible.
many of the procedures I perform are "same-day," which means I strive to perform any work on the same day you come in. That means less repeat visits which can add up in terms of time and money.
Before any work can begin, I must make sure that your teeth and gums are healthy enough to undergo a cosmetic dental procedure. You can think of it as a refresher course in school: in order to learn the new material, sometimes you have to make sure you know the old material first.
Once your teeth and gums are in a better condition, then I will determine which procedures can best address the needs of your smile.
For example, if you have stained or discolored teeth, then I will likely recommend a Zoom!® in-office whitening treatment that only takes one hour.
If you have slightly gapped teeth, I can perform a chemical bonding procedure in one afternoon visit that will reshape your smile into polished glory.
If you have more problematic, misaligned teeth, then they might require Invisalign clear braces, which could take a year or more to deliver your perfectly straight new smile. It's definitely worth it, and you will avoid the odd stares and jeers that come with traditional metal braces.
You get the idea: Whatever your needs are, Eugene Family Dental can meet them. I will work with you from your very first appointment to the unveiling of your newly crafted smile.
There's nothing that I love more when a patient accepts treatment that changes their life forever, and now I want you to be that next patient.
To schedule an appointment with me, please call me at 458-205-5189, or you can request an appointment online while you're already here on my website. I'm positive that there's a cosmetic dentistry treatment that's right for you just wanting to be discovered.
Don't stay stuck in believing that glamour and beauty are only for Hollywood celebrities, and experience the renewed confidence that Eugene Family Dental can give you!